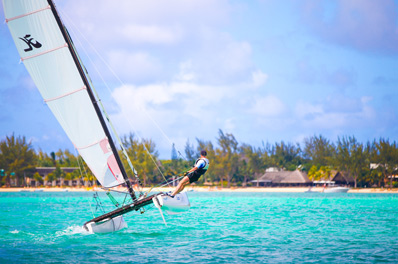 Sailing conditions -
A true exotic sailing paradise!
Mauritius has beautiful summer weather year round, and the perfect breeze for calm and steady sailing. You are sure to have a great time on, around and under water!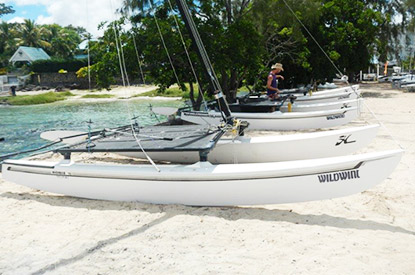 Sailing equipment –
Everything you need to enjoy yourself
Wildwind Sailing brought a complete array of boats, diving, windsurfing and waterski gear to the island - it is waiting for you right here on the beach!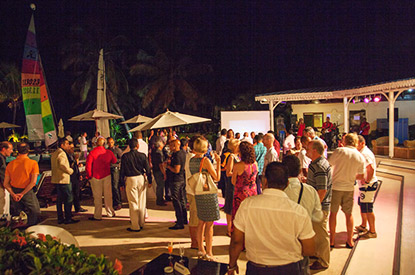 Our relaxed social atmosphere -
An amazing island with a friendly crowd
You will not just marvel over Mauritius because of its natural beauty, but also because of the kind and friendly population. Combined with the relaxed and fun loving crowd that Wildwind Sailing typically attracts, you are sure to enjoy your time with us!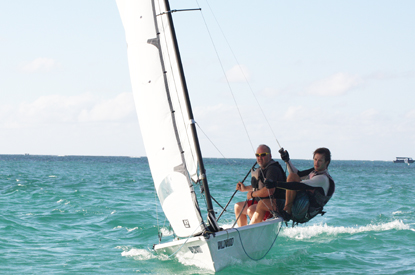 Amazing activities in Mauritius -
A new adventure every day
Wildwind Sailing offers a truly amazing range of activities in and around the water. With our sailing holiday, you are also treated to a number of adventures trips on the island itself.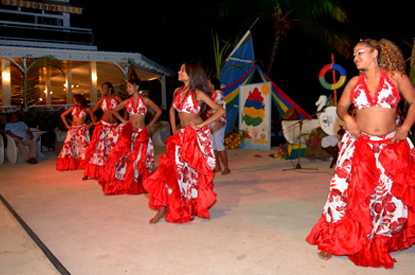 So much more to do -
Mauritius is a sparkling gem in the middle of the Indian Ocean.
Mauritius is a sparkling gem in the middle of the Indian Ocean. Its vast array of cultures and tastes have made this charming island one of the world's most exclusive holiday destinations.